Africa today hosts 30% of the world's forcibly displaced populations that have been affected by crises; whether natural crisis or armed conflicts, amounting for a total of 19.6 million. Internally Displaced People (IDPs) who were forced to flee their residences and relocate to another destination within their country's borders, are left behind with basic life support services such as food and shelter in rescue camps developed by humanitarian organizations, but are deprived from access to healthcare, education or any other services.
ICT has the power to transform the lives of IDPs immensely, as connectivity is considered a key factor for development and should be comparable to food and shelter in supporting crisis affected communities. With 8 out of 10 people in Africa owning a mobile phone, ICT can be leveraged to benefit affected communities in various ways; from helping IDPs communicate and reconnect with their loved one and conducting emergency calls for help, to accessing vital health and security information and obtaining financial services / monetary aid from humanitarian organizations.
Technology is also considered a key enabler for the UN's 17 Sustainable Development Goals (SDG), as the provision of ICT enabled solution such as e-health, e-education and smart metering will directly address other humanitarian needs and ensure the attainment of clean water and energy, good health and wellbeing, quality education and more SDG goals that would elevate people's quality of life.
With that said, Telcos are therefore positioned at the forefront of providing ICT for development by leveraging their heavy infrastructure and their nation-wide network coverage to provide core voice and data services. Additionally, Value Added Services like Mobile Money can also play a major role in providing financial services to IDPs and thus addressing financial inclusion in remote affected areas.
Successful ICT for development initiative are emerging and gaining substantial traction in developing countries, including; the GSMA's Disaster Response Program, which provides effective and coordinated support to humanitarian responders and disaster affected communities through partnerships with NGOs, governments and MNOs. Another distinguished program is Refunite; the world's largest global family tracing platform, which supports in reconnecting displaced people with their loved ones in collaboration with the UN and Ericsson. Refunite typically penetrates new markets by developing partnerships with MNOs.
Sudatel Telecom Group; Sudan's national operator and the parent company to its international operating companies in West Africa, has been actively involved in this space and is categorizing its efforts in this field as a strategic group direction, as Sudan is currently hosting more than 3.7 million IDPs and is considered one of the top hosting countries in Africa. Further plans to extend its efforts to its footprint in Senegal, Mauritania and Guinea is also in the pipeline.
Following the resolution of the ongoing conflicts in Darfur, IDP camps were regarded as new villages for the displaced people, whereby many of which are covered with mobile networks. A pilot study was conducted in Darfur to study the mobile usage behavior of IDPs in pre-identified camps and results from the study have shown that mobile penetration is around 30% and half of which are data users, reflecting a positive indication of ICT literacy.
Consequently, a three phase strategy was formulated in this regard; starting with Connecting IDPs - through 3G network expansion, handset subsidies, Universal Service Fund support, and mobile awareness campaigns. Followed by Connecting with IDPs - through toll free emergency call center set up, IVR and SMS based health and safety awareness messages, voice and data bundle donation campaigns, and crowdfunding. Finally Transforming IDPs - through Mobile Financial Services, e-health, e-education and other digital services.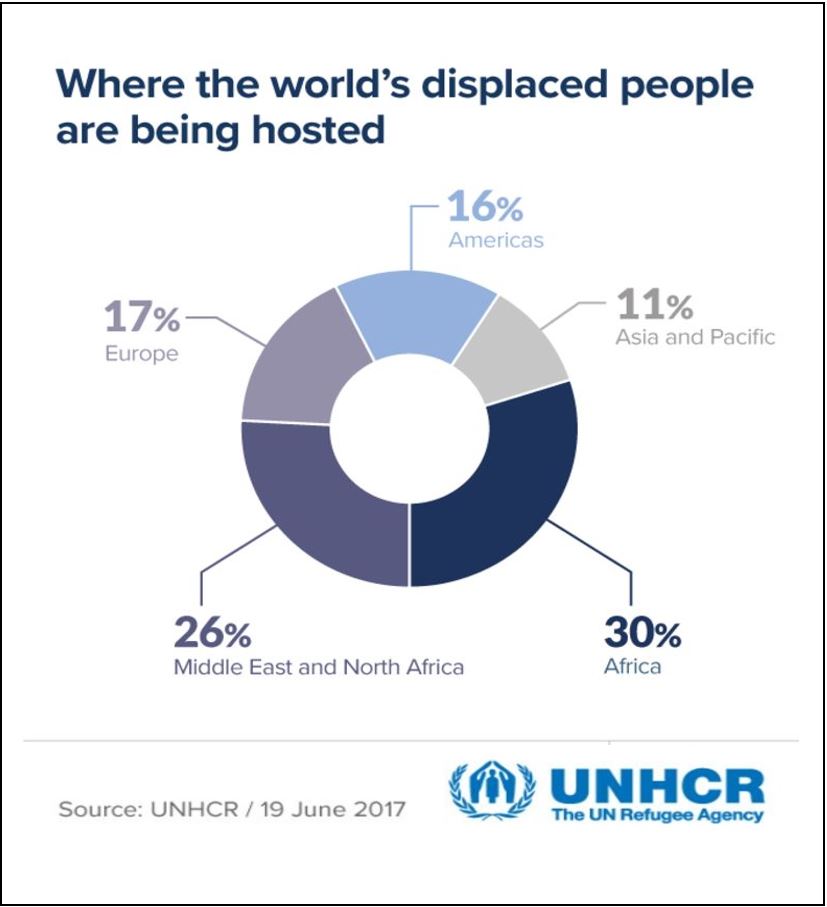 Moreover, as part of the strategic directions that we are pursuing, Sudatel group has become the latest signatory member of the Humanitarian Connectivity Charter; a GSMA program that improves access to ICT for IDPs in collaboration with the UN, by providing support to MNOs to improve preparedness and resilience among mobile networks.

As a Telco, we stand a great chance in contributing to the social and economic development of the countries we operate in and therefore we are presented with a responsibility towards supporting the displaced segment of our populations. Moving beyond the traditional CSR activities that we are currently pursuing, active participation in humanitarian activities that would have a huge social and economic impact is deemed necessary.
However, Telcos, NGOs and local governments cannot implement truly transformational ICT for development initiatives independently. Therefore, a collaborative model in the form of a Public Private Partnership (PPP) is imperative to execute initiatives that would ensure sustainability and resilience of the developed humanitarian support programs and truly transform the lives of IDPs.