The introduction of 3G and 4G wireless networks over the past two decades has given consumers fast access to the internet and changed people's lives. With the shift to 5G connectivity offering greater bandwidth and supporting large-scale multiple-input multiple-output (MIMO) antenna arrays, the industrial internet is set for a major transformation.
We are already seeing 5G applications expand from consumer smartphones to the transportation, agriculture, manufacturing, healthcare and energy sectors, among others. Indeed, the impact of 5G and IoT is being compared to that of the printing press or electricity in that it has the potential to spark profound innovation and bring new momentum to the global economy. This makes collaboration by industry stakeholders more important than ever.
High-precision positioning
In their latest collaboration, China Mobile, ZTE Corp. and Qualcomm are conducting phased 5G positioning tests based on the current 3GPP 5G new radio (NR) Release 16 specifications and the upcoming Release 17, which is scheduled for completion in Q3 2022 with coverage and positioning enhancements.
The positioning accuracy of 5G is continuously improving as standards and technologies evolve. It can also complement global navigation satellite systems (GNSS) to meet growing demand for applications that rely on precise outdoor and indoor navigation, such as augmented reality as well as Internet of Things (IoT) applications like connected vehicles and smart manufacturing.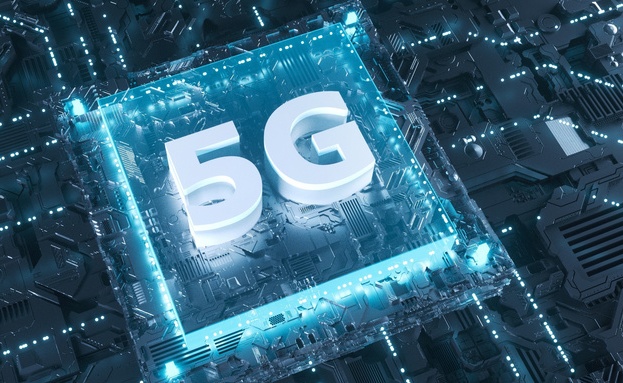 China Mobile, ZTE and Qualcomm are long-term partners. In 2017, they jointly conducted the world's first end-to-end 5G interoperability data testing. This achieved multi-gigabit per second peak data rates at significantly lower air interface latency than 4G mobile networks.
5G development on three fronts
China Mobile has consistently been among those at the forefront of 5G development, which is enabling rapid development of the Industrial Internet. China Mobile has a set of applications tailored for 100 business scenarios across 15 vertical industries, and is focusing its efforts in three key areas to enable industry players to deliver on the promise of 5G technology.
Investing in infrastructure
5G networks that offer service providers wide coverage, outstanding performance and low costs are essential. Globally, the industry continues to accelerate the construction of 5G and gigabit optical networks and to apply extremely high frequency (EHF) and standalone architecture (SA) technology.
In China, 390,000 5G base stations had been deployed nationwide by China Mobile by the end of 2020, covering all prefecture-level cities and serving 165 million users. It will increase its investment in 2021 to expand coverage to urban areas and other key locations. China Mobile and other industry players are working together on an initiative based on the ORAN (Open RAN) concept that is expected to increase efficiencies, bring substantial cost savings for all operators, and ultimately bring numerous benefits to customers.
All 5G roaming with China Mobile is supported by China Mobile International (CMI) IPX, with its existing 74 IPX-ready PoPs around the world. CMI has optimized IoT roaming connectivity, supporting 5G roaming since last year and planning for NB-IoT roaming soon. This solution is not only one of the first to market, but also easy to implement and backed by 24x7 service support. Until February 2021, China Mobile's 5G roaming services (covering 36 countries and regions) have been available for 51 operators using Non-Stand Alone (NSA) architecture.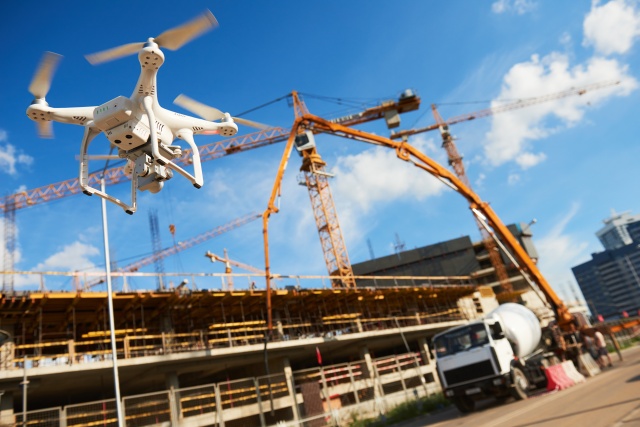 Leveraging new technologies
China Mobile has laid a solid foundation for wider industrial applications of 5G with its investment in building the infrastructure. The application and integration of new technologies alongside 5G—with its high-speed, low-latency and high-reliability features—will help facilitate new innovations and applications and accelerate digital transformation across industries. These technologies include artificial intelligence, IoT, cloud computing, big data, edge computing and blockchain. Together, they are enabling an Everything-as-a-Service (XaaS) future that will have the potential to support high-quality economic and social development.
One example is 5G-powered connected drones for industrial applications. Drones equipped with high-resolution cameras and infrared detection technology can be used for emergency communications, traffic management, agriculture and environmental monitoring, power line inspection, surveying and inspections at construction sites. Integrating the use of drones in smart cities is top of mind for smart city planners looking to increase connectivity.
Building a new ecosystem
In July 2020, more than 20 companies, including China Mobile, Fibercom, TVU and other operators, equipment manufacturers and industry solution providers, jointly launched the 5G Internet of Things Innovation Program to spearhead the growth of the digital economy around the world. China Mobile has also continued to expand its global Hand-in-Hand (hi-H) Program. Launched in 2015 to enhance collaboration among partners from the ICT industry, and accelerate the shift to 5G, hi-H program has 27 members that serve over 3 billion mobile subscribers worldwide.
5G is already powering applications leveraging the potential of the Industrial Internet. With solutions tailored for different sectors, China Mobile offers IoT cards, terminal products and integrated solutions for smart homes, cities and businesses. Since the onset of the pandemic, China Mobile has developed anti-epidemic solutions that help companies safely resume operations.
China Mobile firmly believes that stakeholders throughout the telecommunications value chain will need to work together to ensure that 5G benefits all industries and promotes the intelligent interconnection of sectors. This is important because the sustainable future development of 5G technology carries the promise of a digital economy that improves people's lives.