Robotics Process Automation (RPA) boosts the capacity of existing workforces by augmenting human abilities.
Top industry Analysts and Experts have recognized Robotics Process Automation (RPA) as one of the major technology trends driving 60%+ vendor revenue growth in 2020 owing to widespread business adoption.
After a period of steady growth Business Service Operators now find it challenging to grow their profits although the demand for their services continues to grow. RPA is estimated to drive huge savings in businesses, especially in back-office functions such as finance, human resources, and supply-chain, contact-center and customer services improving the bottom line of your business.
According to a recent survey(Source: IQPC - Middle East RPA & Intelligent Automation Forum), about 79% of senior leaders from top firms in the region ranging across a variety of industries are planning to invest into RPA solutions in the coming months, about 15% of the companies have already budgeted their RPA and Intelligent Automation spends up to ~2Mn dollars and just about 20% said they have selected a solutions provider.
In just a few weeks of the COVID-19 outbreak, Telcos faced the new reality of increased demand for communications, connectivity and faster, more reliable network for remote operations and overall better experience for the customers staying at home adopting to the new normal. Digital Infrastructure is now a basic necessity for essential human interaction.
It is imperative for Telcos to adopt RPA into their digital strategy and to stay ahead of its use in order to achieve savings through operational efficiencies and retention through improved customer value while continuing to reduce costs along with providing ultrafast access. Rising cost of labor, declining cost of technology and the need for business continuity in unforeseen circumstances like a pandemic pushes the growing case of automation even further.

Figure 1: RPA Solution Benefits
RPA can help reduce your costs while improving the quality of many repetitive, high-volume tasks.
Robotics Process Automation (or RPA) is an enterprise grade software technology that executes rule based & repetitive tasks through replicating the process steps performed by a human on the application's user interface. This programmed software is often referred to as a "Robot", "Digital Worker" or simply a "Bot".
The ease of implementation of RPA solutions and a laundry list of benefits has driven the RPA adoption across industries since its inception. The RPA market is the fastest growing in the enterprise category with over 63% growth in 2018 (Source: EGHAM, U.K. Gartner Newsroom Press Release June, 2019) to reach a current evaluation of $1.4 Billion.
A 5-Step guide to kick starting your Enterprise RPA Program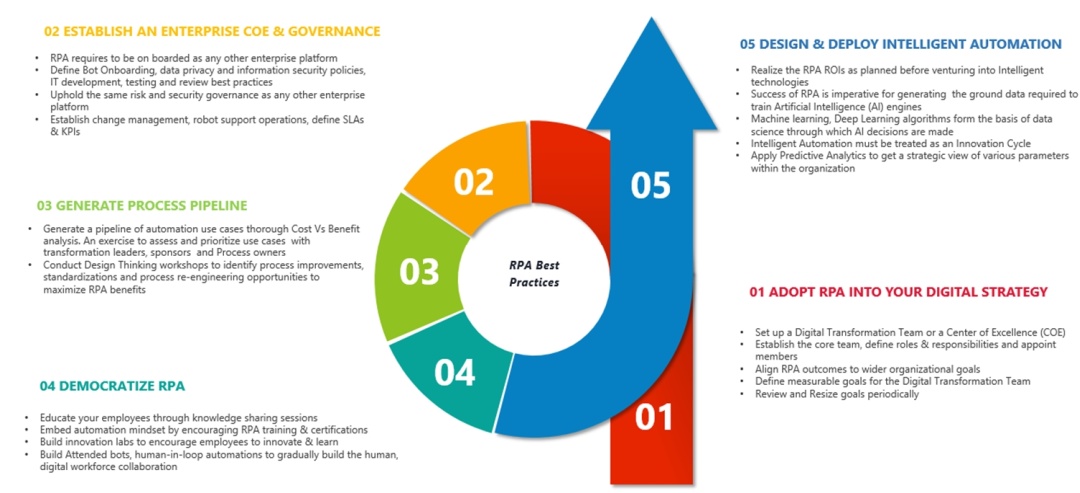 Figure 2: A Five-Step Guide to Setting Up an Enterprise RPA Program
Adoption of RPA in your industry will help you achieve:
24x7 operational availability through digital deflection combined with conversational AI.
Faster turn-around time, improved accuracy and options of straight through processing in case of back office processes such as Order Management, Order Fulfilment, Billing operations and Field Operations etc.
Empower L1 & L2 troubleshooting combined with AI to deliver strategic results. Automation RCA for SLA breaches and order delays.
Freed up human workforce to be aligned with strategic work.
Consistency in operations by streamlining processes to provide desired more accurate outputs.
Scalability to match organizational demands.
An opportunity to scale towards Intelligence to further enhance operational benefits balancing short term goals with a long-term vision.
Illustration of TechM's implementation capability as below for Order to Cash & Transform to Resolve workflows.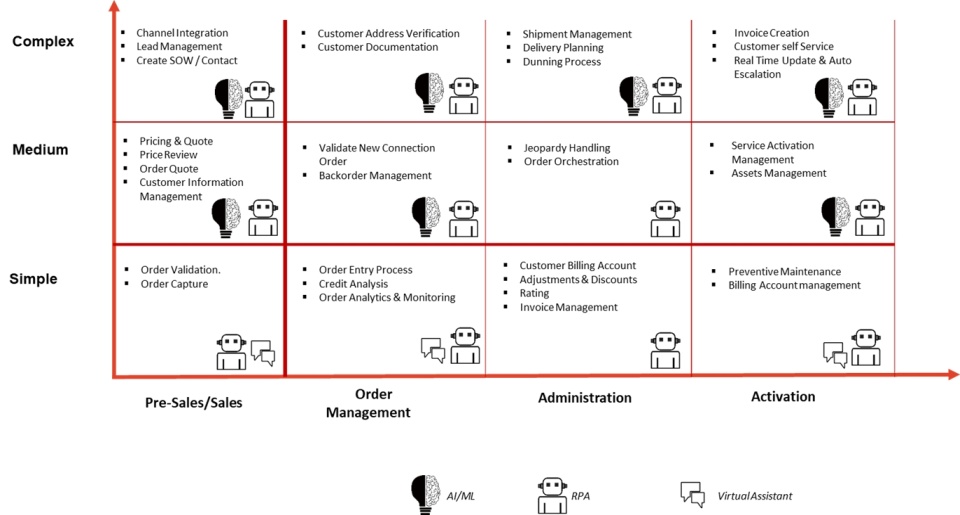 Figure 3: Possible Transformation Levers for Order to Cash/Transform to Resolve workflows.
Telecom Sector is well placed for adoption of next generation technologies, especially RPA
As the telecommunications industry gears up for the advent of 5G, Communication Service Providers (CSPs) are presented with significant opportunities to provide innovative new services for their customers. RPA is integral to the Digital Transformation Journey for CSPs to harness full potential of 5G which may not be possible with legacy IT platforms, Processes running in siloes and sheer lack of digital skills to meet the demands that the 5G era will herald.
For Telcos looking to cater their 5G customer base, An RPA solution could help them automate bulk of their manual repetitive high-volume tasks. RPA combined with Cognitive Intelligent Solutions viz AI, ML, DL could further analyze your data, make use of the integrated platforms to lower operational costs, drive higher efficiencies ultimately assisting you to cater the demographic better with higher customer satisfaction.
With SAMENA being the epicenter of modern innovation, the region has heavily invested in Technological innovations specifically in Artificial Intelligence. The key to scaling RPA to match the demands of the 5G era lie in the organization's ability to map the journey from successfully setting up an Enterprise RPA program to driving strategic benefits through Intelligent Automation. As per the "The State of the AI in the Middle East" report, 60% of the C-Suite executives in the Middle East believe AI will be key for their business success, and we at TechM know firsthand that RPA is the stepping stone.
At Tech Mahindra, we help customers gain cost leadership in their enterprise and business operations, enable digital transformation by laying out a cognitive roadmap, and enhance stakeholder experience to drive growth through Intelligent Automation. We bring it all together with our strong Domain expertise, Design Thinking led process re-imagination, platform led technology implementation, and empathy led change management.
With over 220+ implementations across the industries globally, our Intelligent Automation practice manages 8500+ bots in operations and over 7Mn transactions/month. We also have our own innovation labs investing into research & development which has led to the birth of its own suite of Intellectual Properties & Accelerators.
With plug and play industry use cases and widespread global experience Tech Mahindra's Telecom Automation Practice in one the most mature portfolio of Solutions (IPs) including credentials with the biggest names in the Telco World.
In Summary: RPA is a major disruptive technology trend of 2020, its low risk non-invasive technology sits as a layer on top of your existing technology stack. It can be coupled with intelligent technologies and machine learning algorithms to drive higher ROIs and meet strategic demands of an organization to cater to the 5G disruption in Telcos. Tech Mahindra's curated service offerings across the board are designed to cater requirements at every stage of the organization's digital transformation journey.


Figure 4: TechM's Digital Transformation Experience Profile